Different ways to view recharge statistics in V2C Cloud
To view the recharge statistics we can look at it in different ways.
Through the APP
With the APP, we can view it in two different places;
Global statistics of all our chargers. By clicking on the indicated button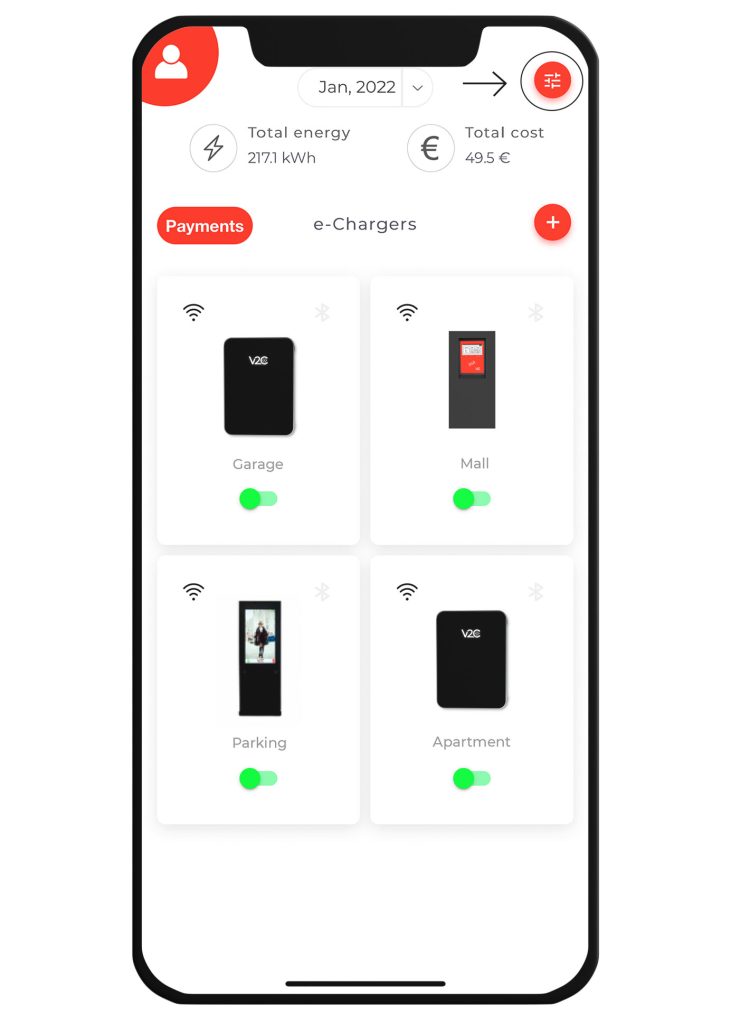 Statistics of only one recharge point. Includes a list of all of them. Pressing inside the charger the selected buttons.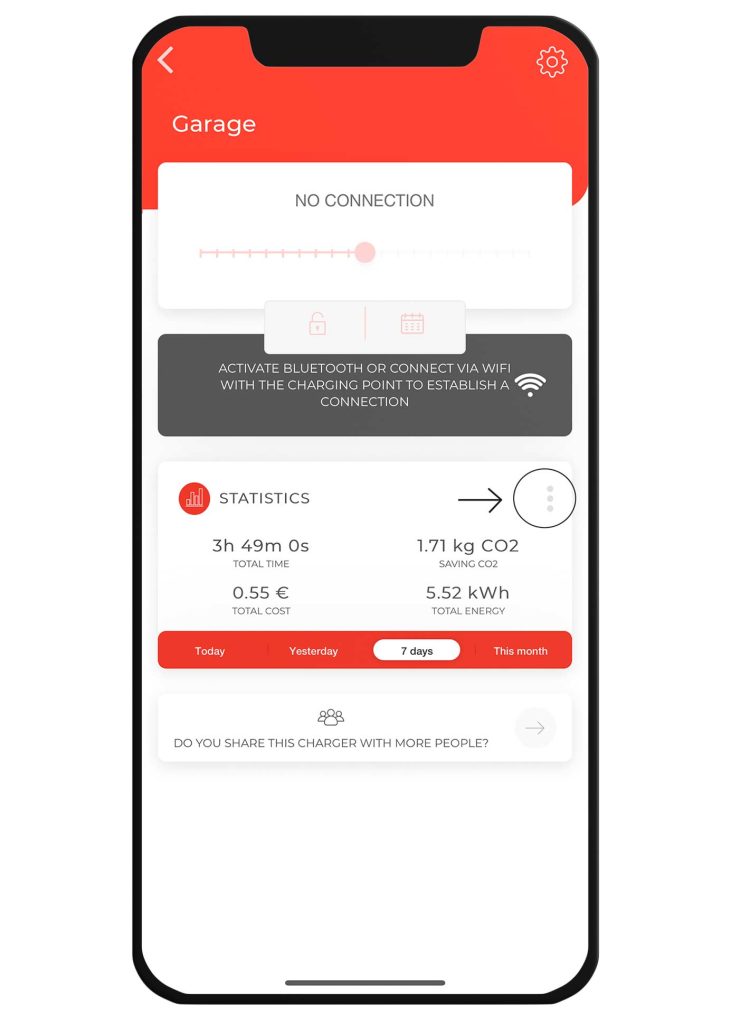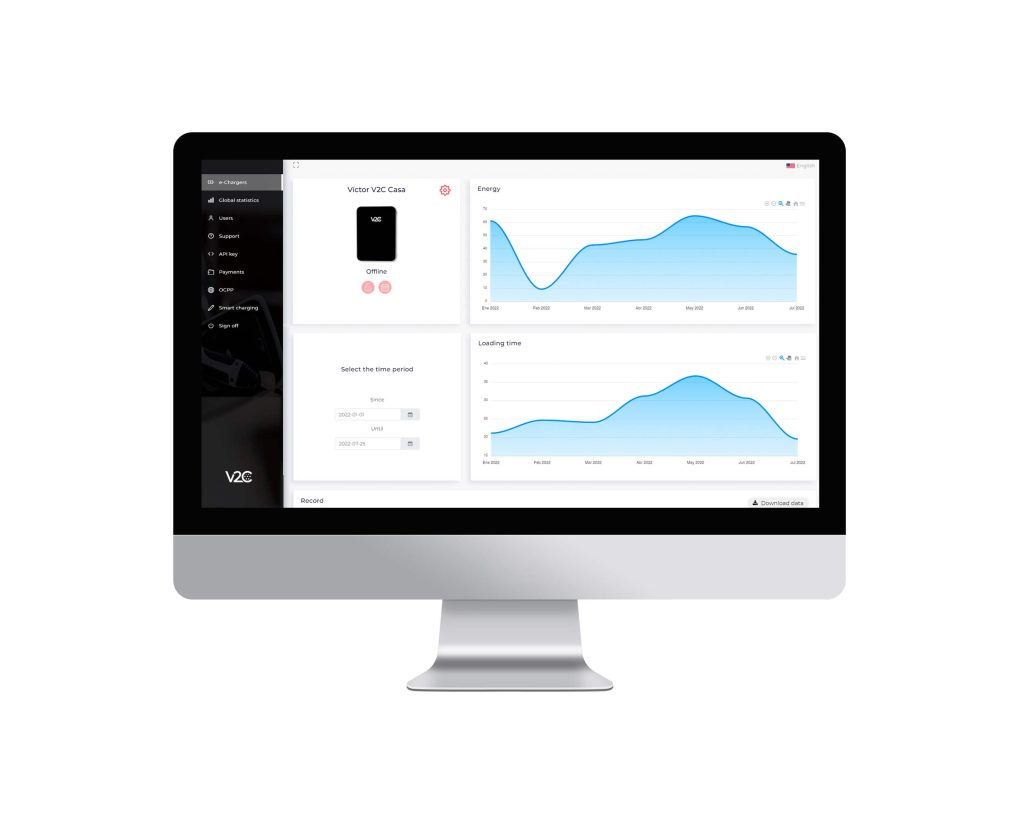 Important note equipment connected by Bluetooth
The devices connected by Bluetooth only receive the statistics once you pair with them, due to a speed issue, only the last 5 recharges are paired. If at that moment you do not have an internet connection you will get a message that you have pending recharges to send. Open the application in a place with internet connection.