A revolutionary design.
Intelligence and the ultimate control at your fingertips.
---
With Trydan V2C, you will discover a new way of charging: the most innovative and smartest known so far.
An exclusive design with an avant-garde style bringing elegance and functionality.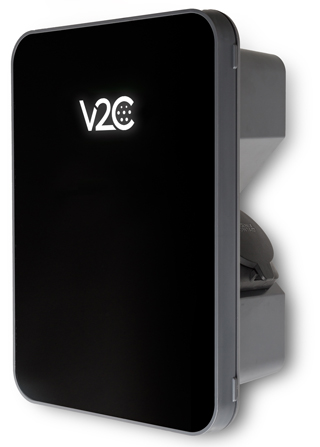 Trydan is synonym for Tryconnection
Enjoy all the advantages of V2C Cloud app connecting by WiFi or Bluetooth: control the charge, check statistics, and schedule according to your needs.
Imagine saying "Alexa, start charging my electric car". With Trydan, it's a reality. Your voice submits orders and Alexa executes them.
Trydan has the most complete photovoltaic integration system which allows you to charge directly from solar power.
All in one
The electrical protections, inside the charger. Trydan facilitates a quick and economical installation, bringing elegance to any space.
Dynamic Load Management
It identifies the total energy consumption in real-time and adjusts the charge to avoid overloading.
Limitless connectivity
Trydan is the only e-Charger that allows full control through Telegram app thanks to the V2C Bot.
Automatic re-arming
In the event of a power outage, all you have to do is lower and raise the home's automatic power supply so that Trydan can charge your car again.
Ultimate photovoltaic integration.
Trydan V2C incorporates the most advanced photovoltaic integration system on the market. It has been meticulously designed to maximize the energy produced by your solar panels, offering you exclusive functionalities: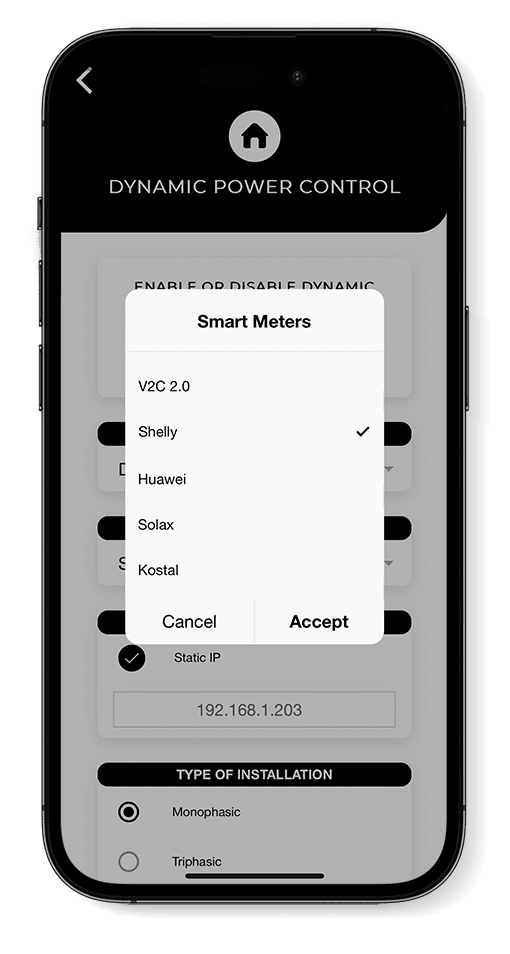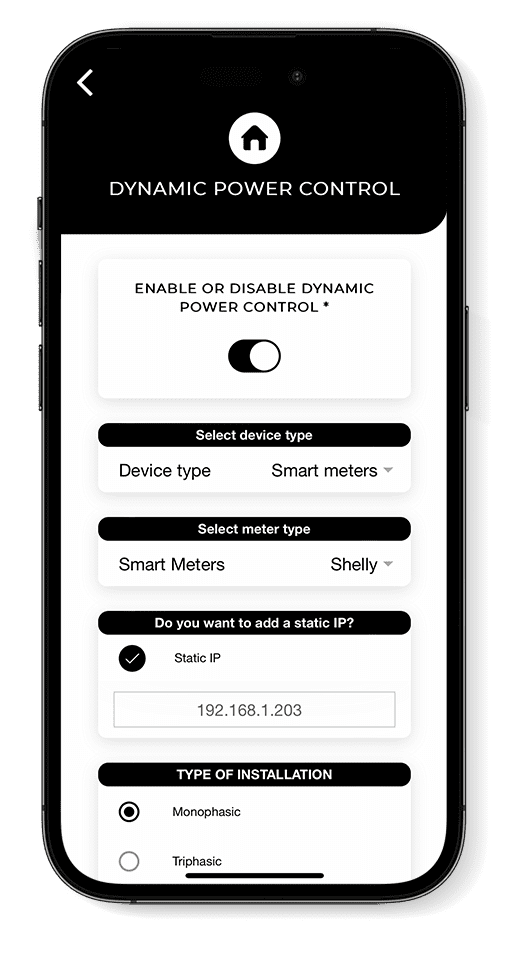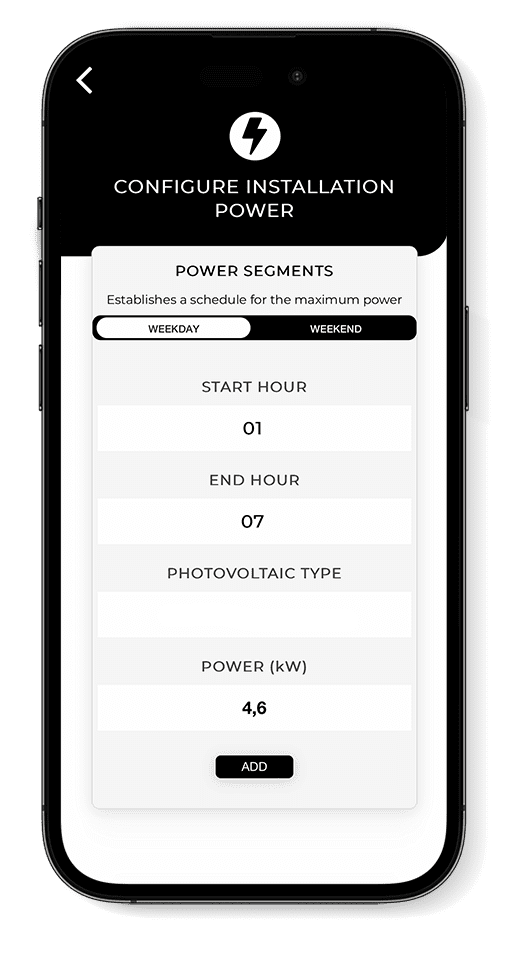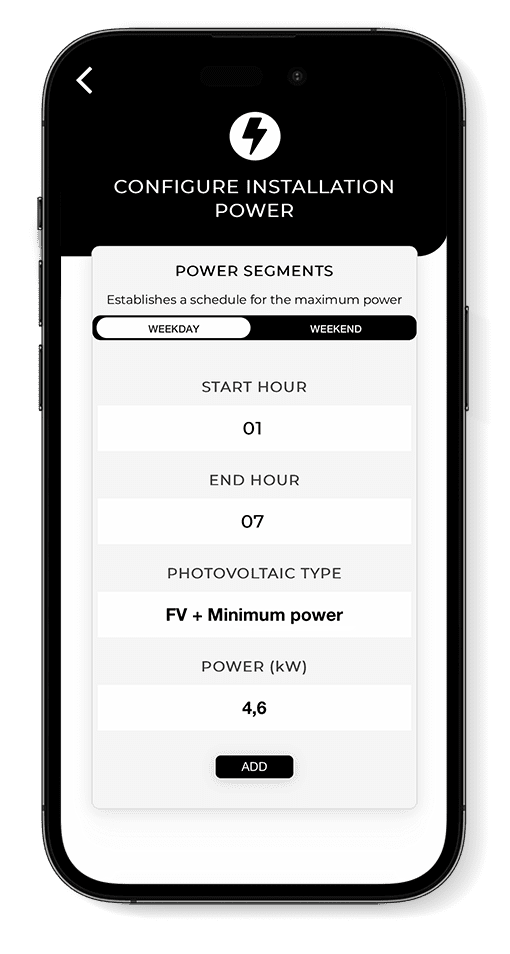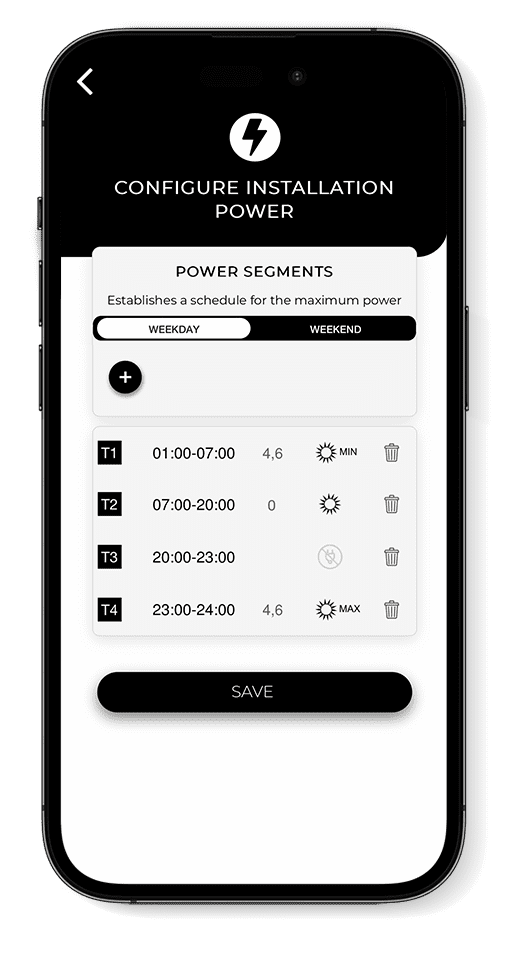 * Trydan is compatible with all solar inverters. Wirelessly, it establishes a direct connection to GoodWe, Fronius, Huawei, Ingeteam, Kostal, SMA, SolarEdge, SolaX, Victron and Shelly and Wibeee meters.
Other features that make Trydan unbeatable
Compliant with OCPP 1.6 JSON protocol for integration to management platforms.
Automate charging thanks to the integration of Trydan in the Home Assistant home automation system.
Includes an open API to allow developers to customize the software at will.
An e-Charger with continuous improvements
We add updates and new features on an ongoing basis to ensure an unparalleled e-Charger. We keep you constantly informed about the latest news and changes made by the development team.
Control the charge from your phone.
Enjoy the advantages of V2C Cloud App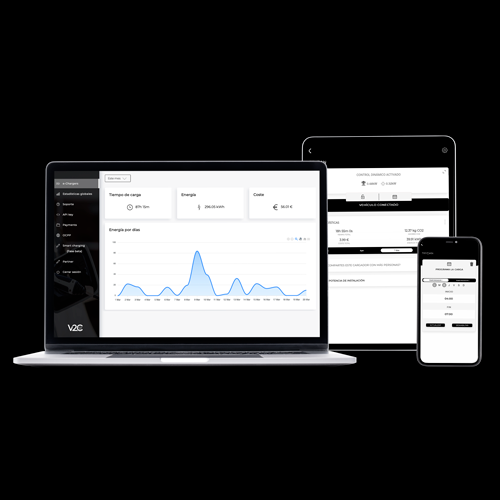 Download the Trydan V2C manual and
catalogue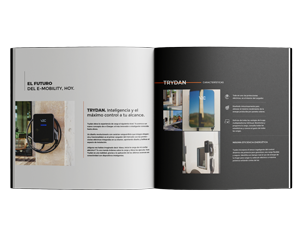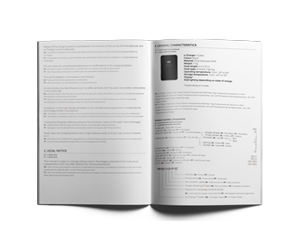 Discover our other e-Chargers
Maybe you are looking for other electric chargers
CONTACT
Write to us for enquiries or purchases