Connecting the SolarEdge Inverter to Trydan
To connect the SolarEdge inverter to the Trydan charging point, please follow the instructions below:
In the SolarEdge inverter:
Check that the inverter has a gridmeter measuring grid consumption.
Upgrade the inverter to the latest fimware version.
Enable ModBus RS485 TCP communication on the Inverter.
Enable WiFi direct on the inverter by switching the red toggle switch to the "P" position for less than 5 seconds.
Connect to the inverter access point as a normal WiFi network. The WiFi password is published on the right-hand side of the inverter.
Open a browser and go to http://172.16.0.1 > Site communication. You will be able to enable it without the installer password (you must leave the default port set to 1502).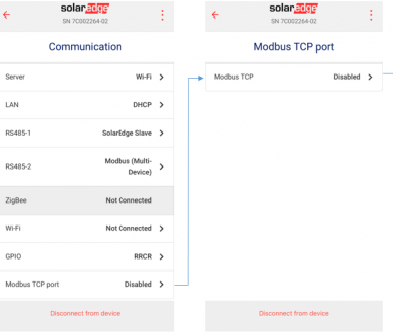 Connect the charger to the WiFi network. (This must be the same network to which the inverter is connected. If extenders are used, they should not act as a router as they will generate a new local network. If a new network is generated and connected to this network, you must change the inverter's network to this new network).
Open the V2C Cloud app, select the charger and then click on the settings icon at the top right.
Go to the Dynamic Power Control section and select the SolarEdge inverter. To find out the IP, you can do this from your router settings. An interesting program for PC is Angry IP, or for Android "Network IP Scanner".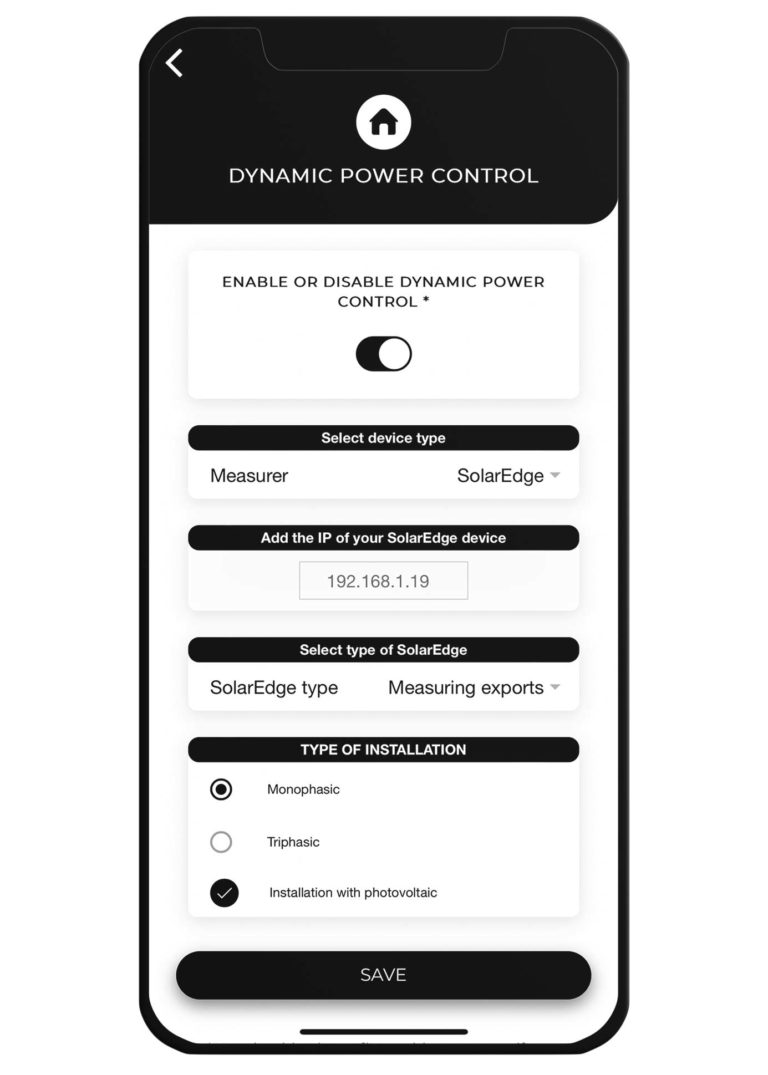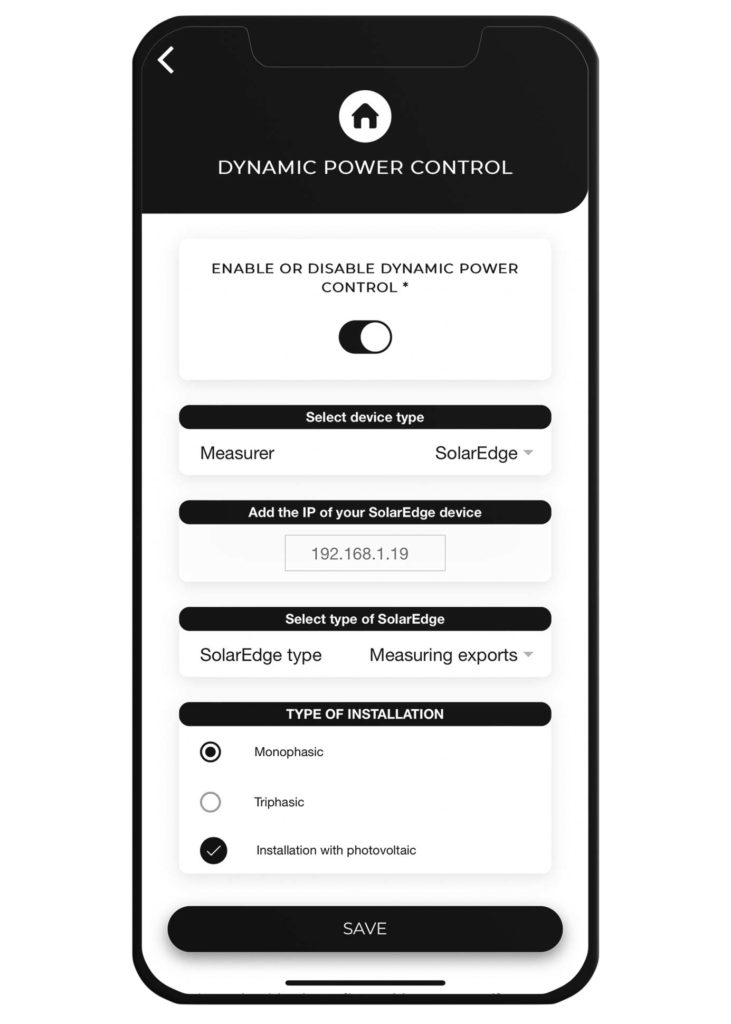 With these steps you have now connected your charging point to the SolarEdge inverter.