How do I add an e-Charger to my platform?
To add an e-Charger to your V2C Cloud platform, follow these steps:
By the APP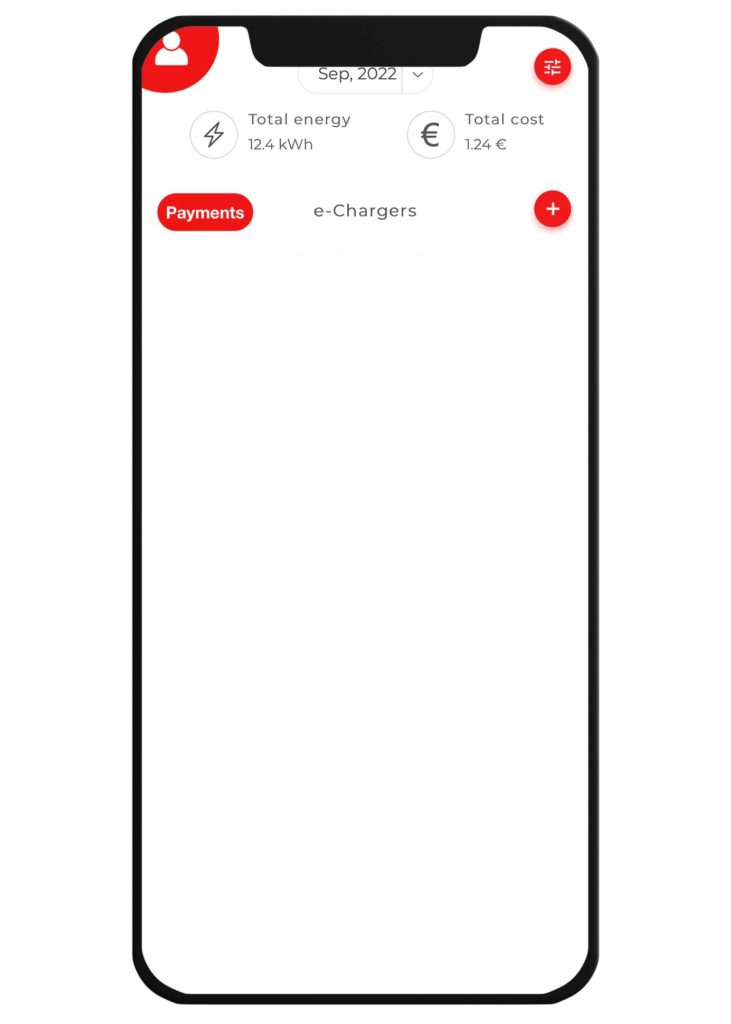 Click on the "plus" botton to add a charger. You will enter on the page to select your e-Charger.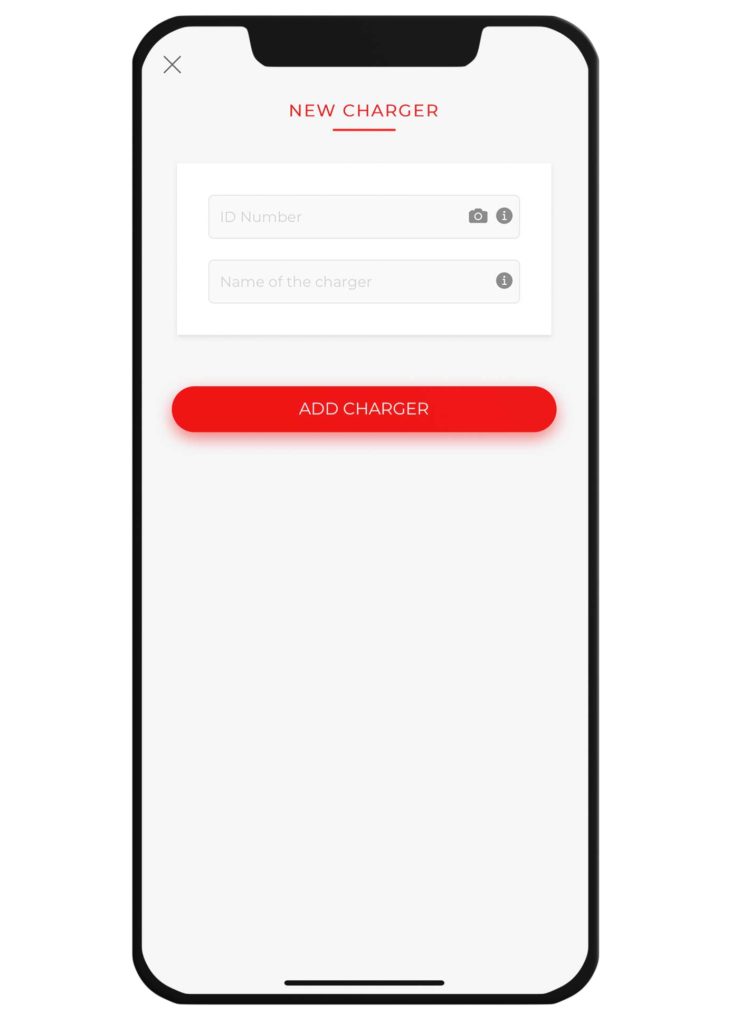 You will find the ID number on the device sticker or on a sticker received with the manual. There are 7 numbers and letters in total, capitalized randomly. For example ER47HBV.
Your location will be required at the moment to pair your e-Charger for statistics use and security.
Once registered, the charger cannot be pair by anyone else unless it is deleted. If you want to pair it with two mobiles or accounts at the same time, you can share it. If your e-Charger is not registered on any device (mobile or computer) and your ID number is public, it can be registered by a third one without your consent.
An Internet connection is necessary to pair the device. If there is not Internet connection in your garage, note down the ID number and find a coverage area to pair it with.
You can use a QR code reader for greater convenience. (click on the camera botton)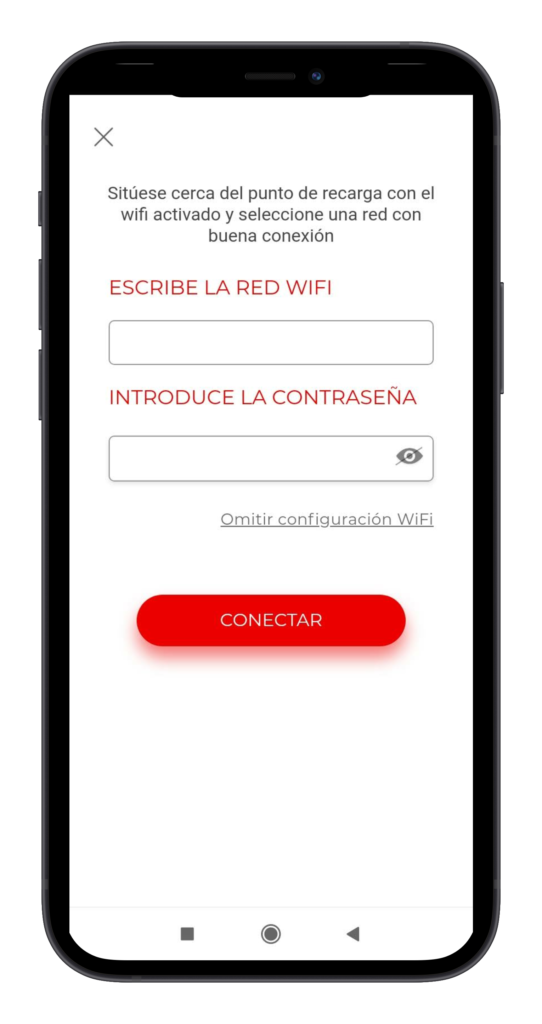 Once paired, the Wifi connection will be required. The Wifi password is communicated by Bluetooth, if you don't activated it, leave it for later and click directly on "Skip Wifi configuration".
Once the pairing has been done correctly, the following confirmation screen will appear.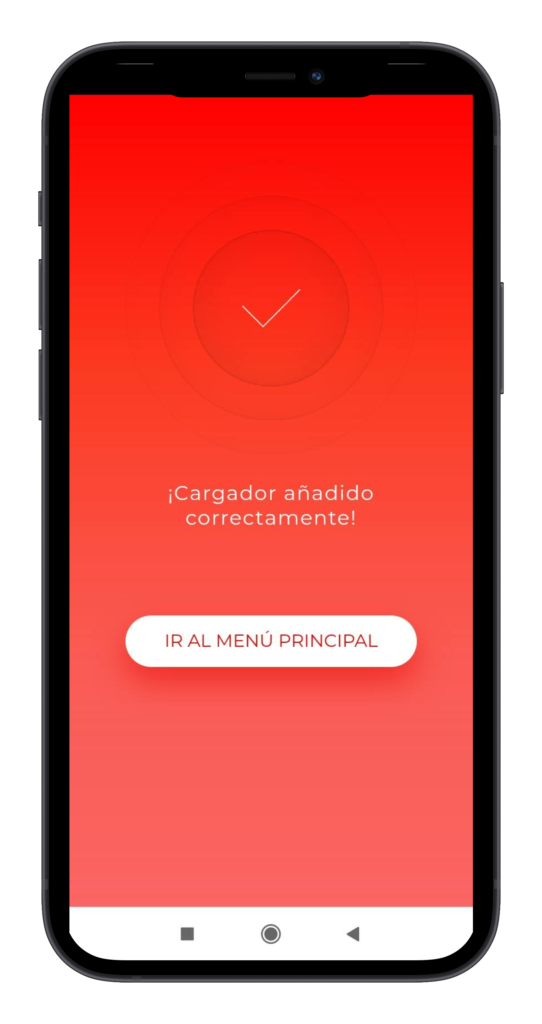 By the web
Once logged in V2C Cloud,
Click on the "plus" botton to add e-Charger: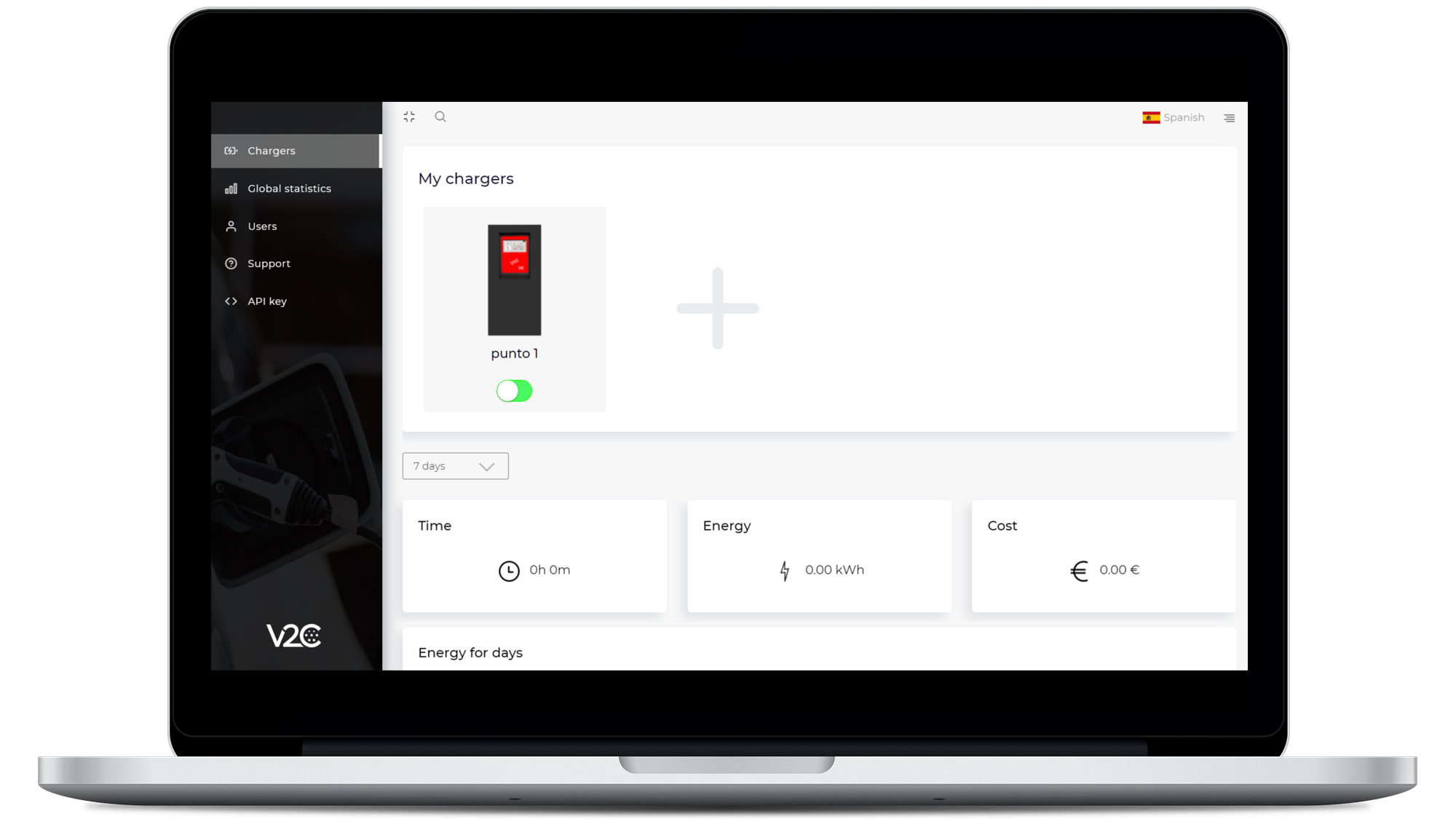 Add the e-Charger ID. El ID is a 7-character alphanumeric code, that you will have been provided with or found on the sticker on the charger or in the instructions.