Through your router
Most routers on the market give lists of devices both connected by WiFi and by cable. Access the gateway, with the IP address, username and password that your company gave you.
With a PC
Through the Angry IP program (download here), scan all the IPs, and you can find it normally by the device ID or by the manufacturer.
With the APP "Network Ip Scanner" on Google Play
Download the Network IP Scanner APP and connect to your home's WiFi.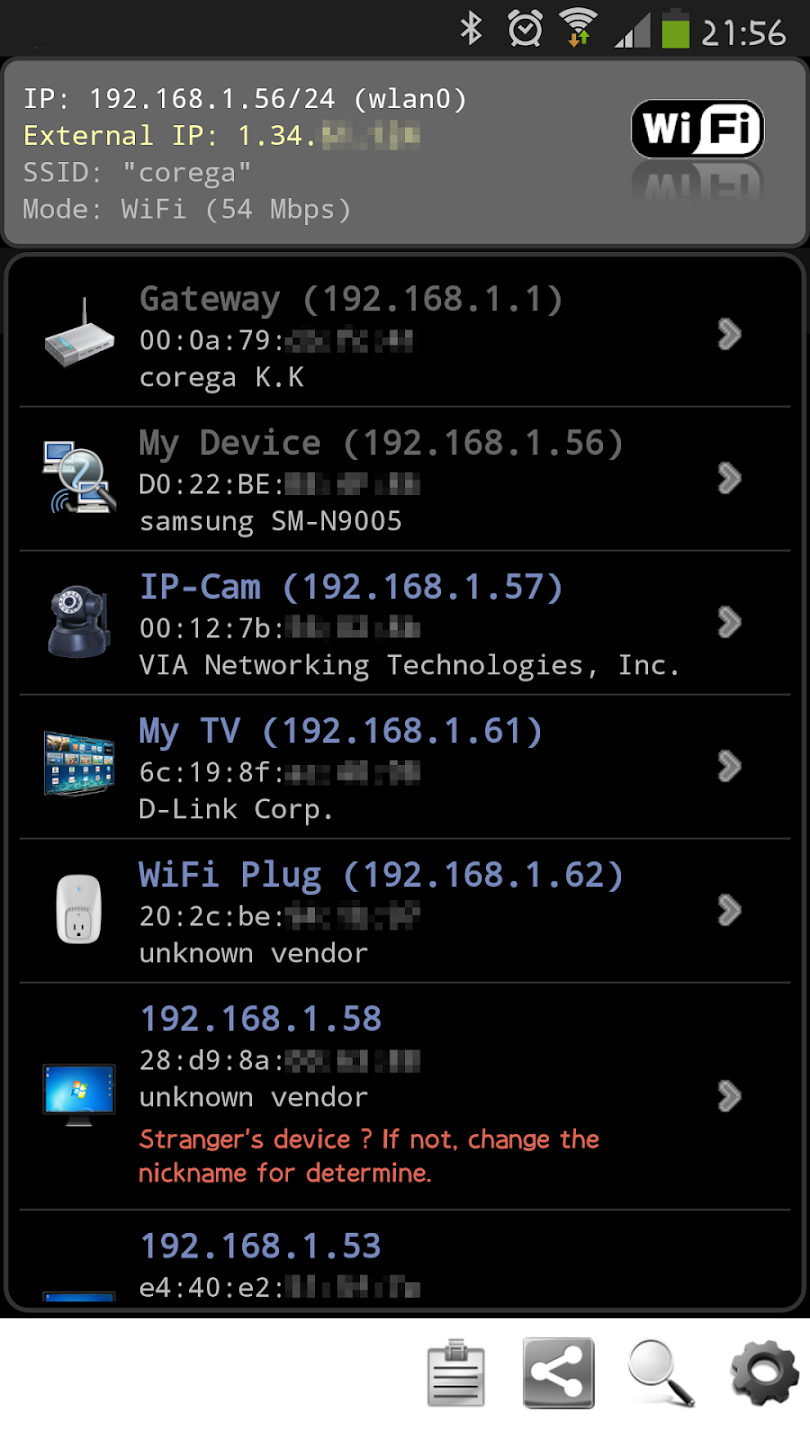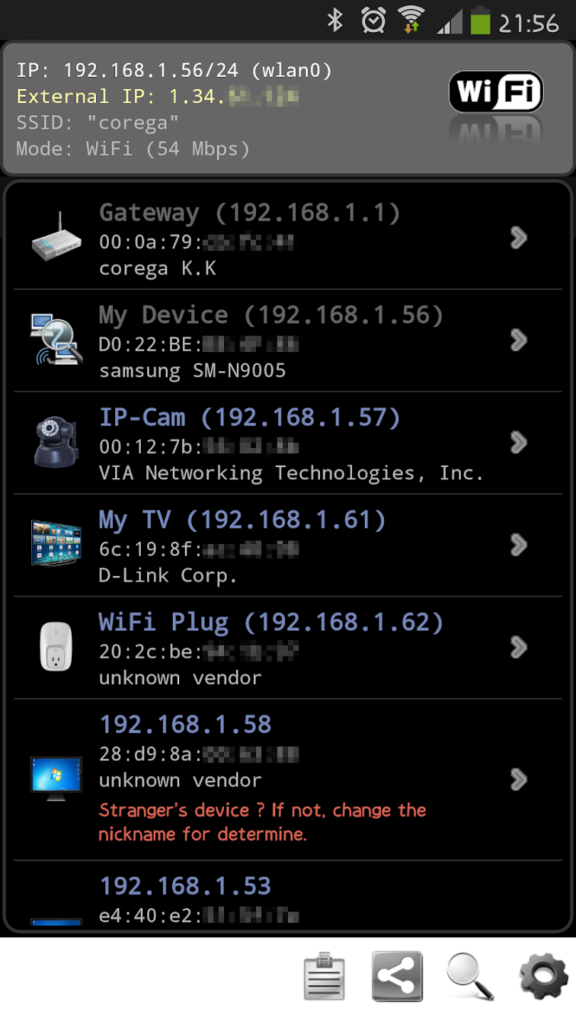 With the APP "IP Scanner" on Iphone, MAC and iPad
Download it in the APP in the Apple Store.