How to activate Dynamic Power Control?
E-Chargers with Dynamic Power Control are able to balance electricity from your existing installation on your e-Charger in order to not exceed the maximum power contracted by the user. The overage energy of the house is automatically and dynamically transferred to the e-Charger. The Dynamic Power Control has additional functionalities such as integration of photovoltaic system.
Follow the next installation instructions of your e-Charger to know how to install the Dynamic Power Control.
Via APP V2C
Dynamic Power Control can be set up either via Bluetooth (only available devices) or WIFI. To do it, enter on your e-Charger via the app and go on the configuration setting.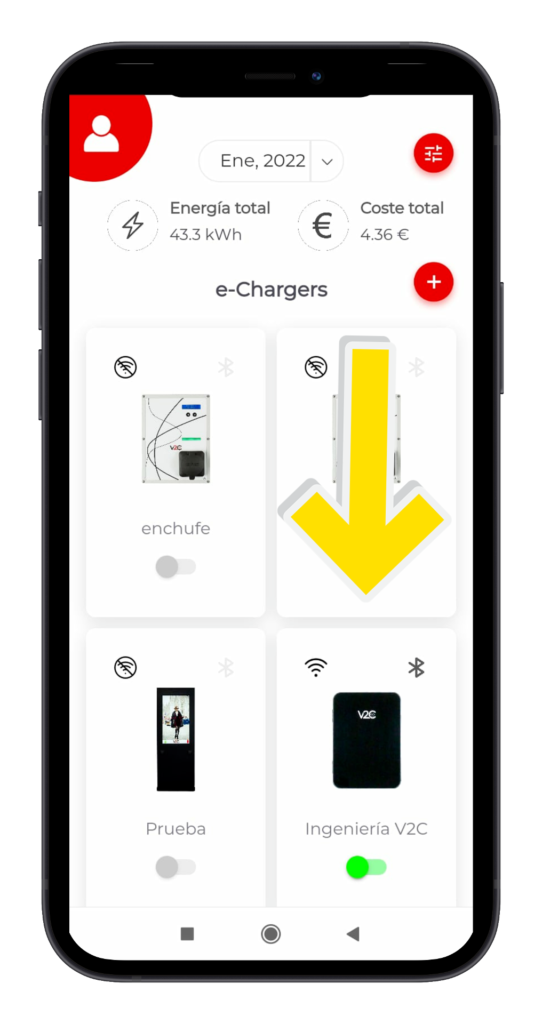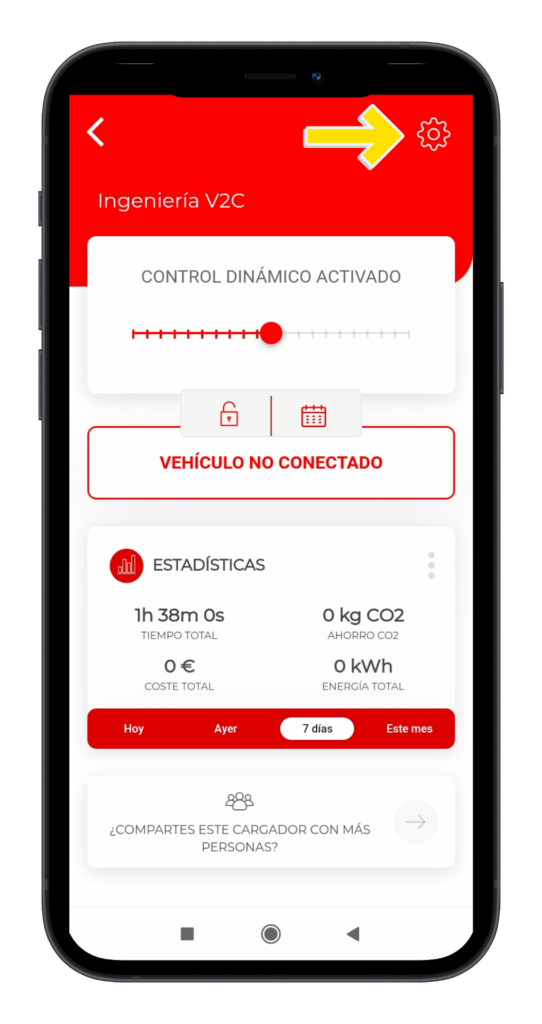 Once on the e-Charger configuration setting, select "Dynamic Power Control".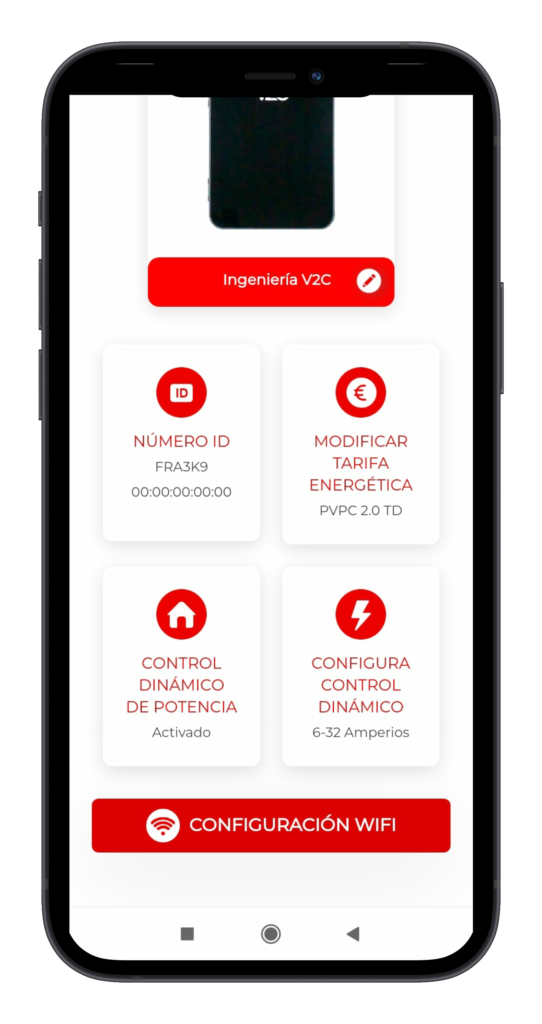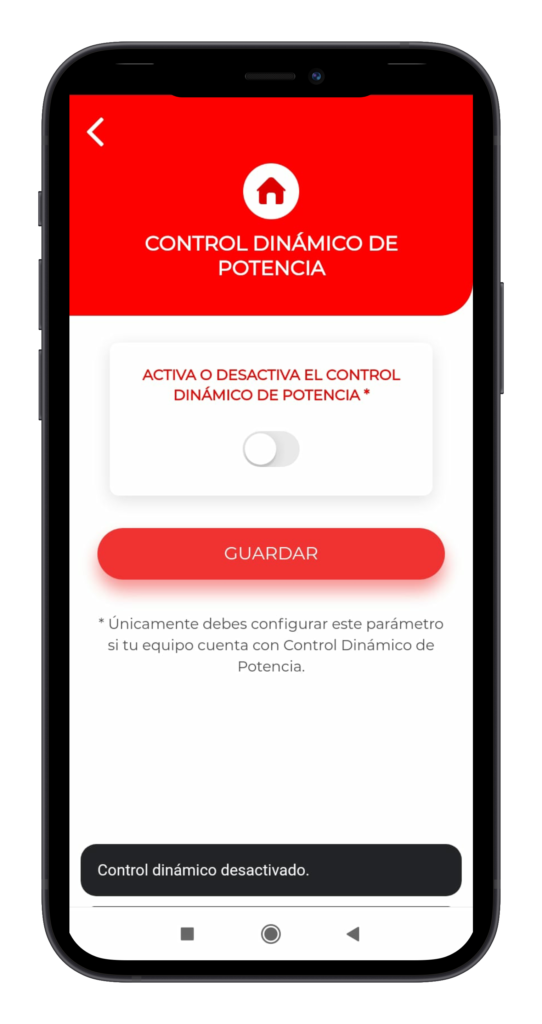 By selecting the botton to activate it, the product remains activated.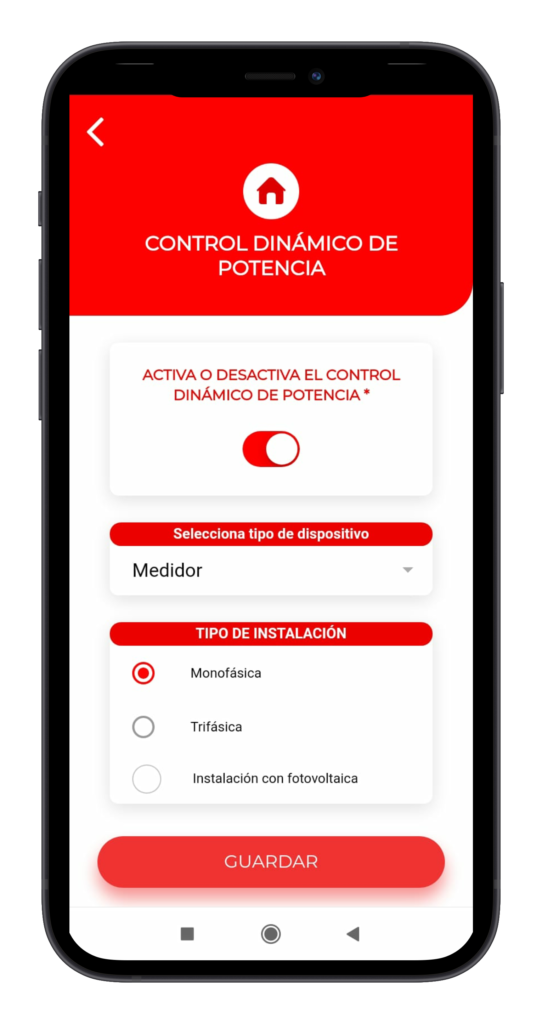 On the counter section, select yours. The counter has to install by your installer. It exists various versions as well as direct integration with PV inverters which are connected to the same Wifi. Select the one available, as well as the type of installation and your e-Charger will restart.
Via the computer
Go to www.v2c.cloud and log in. Enter on your e-Charger and select configuration.

By going on the configuration setting of the charger, you can activate or desactivate the Dynamic Power Control.