Photovoltaic Modes of Operation
The TRYDAN recharging point (which has dynamic power control with photovoltaic), can be set to three modes that allow us to optimize the recharge, always prioritizing the consumption of out home.
The three existing modes are:
1. PV + MInimum
2. Exclusive PV
3. Grid + PV
Previous Steps
Previously, you will have to have configured your recharge point with the dynamic control available to you.
Installation and configuration of dynamic recharge control 
How to activate dynamic power control 
How to set the dynamic control power  
Operation Methods
In the previous link, once configured the dynamic control mode "with photovoltaic", it will allow us to select the mode we want based on the hours, and the days of the week we select.
Create your schedule to optimize your costs. The programming can be done with your APP or with the portal www.v2c.cloud.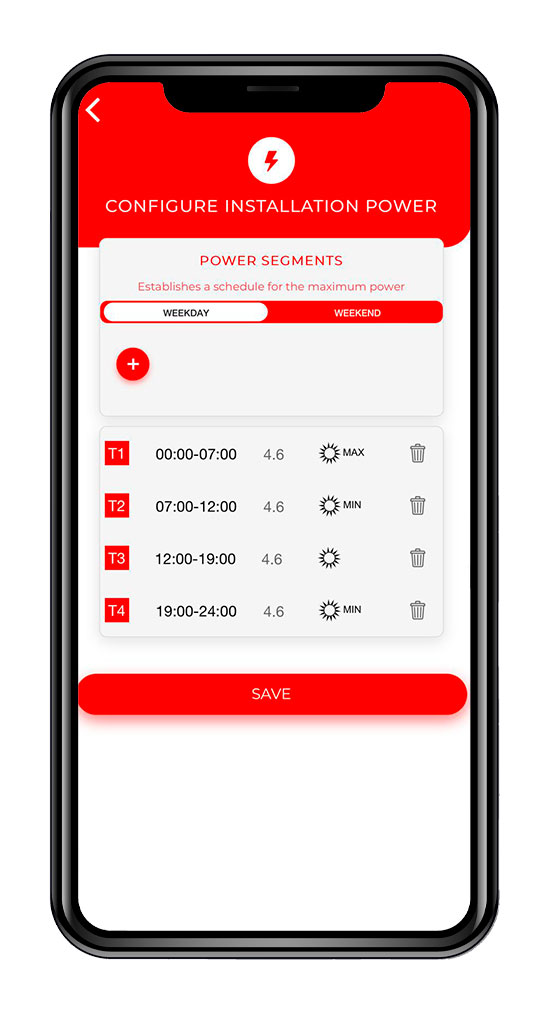 PV + Minimum Power: The car will charge at the power being generated by the home's remaining self-consumption photovoltaic system and will charge at least at the minimum intensity selected.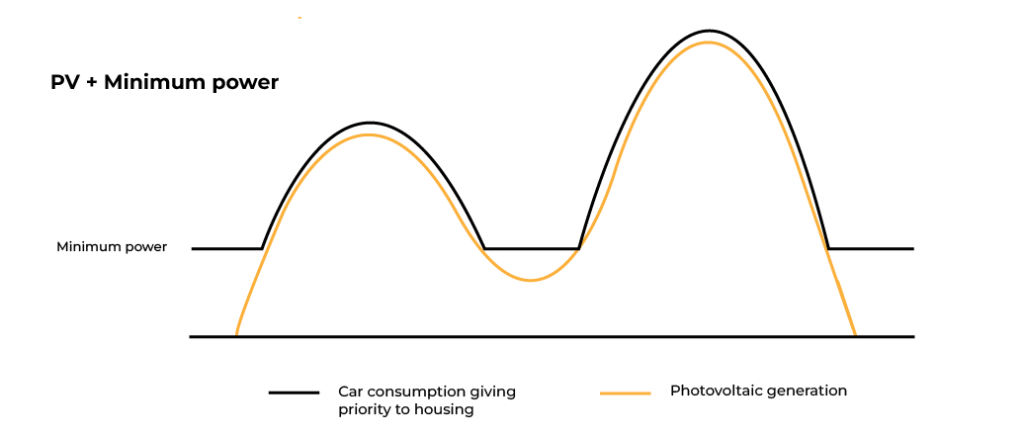 This mode is especially interesting for cloudy days, where some clouds may interfere with the generation of photovoltaic energy. It is also interesting for those cars that do not allow to restart the recharge once stopped. The car will copy your self-consumption generation line, always giving priority to the house.
The symbol is a "sun" plus the word "MIN"
Note: Select the minimum intensity in your mobile or on the web: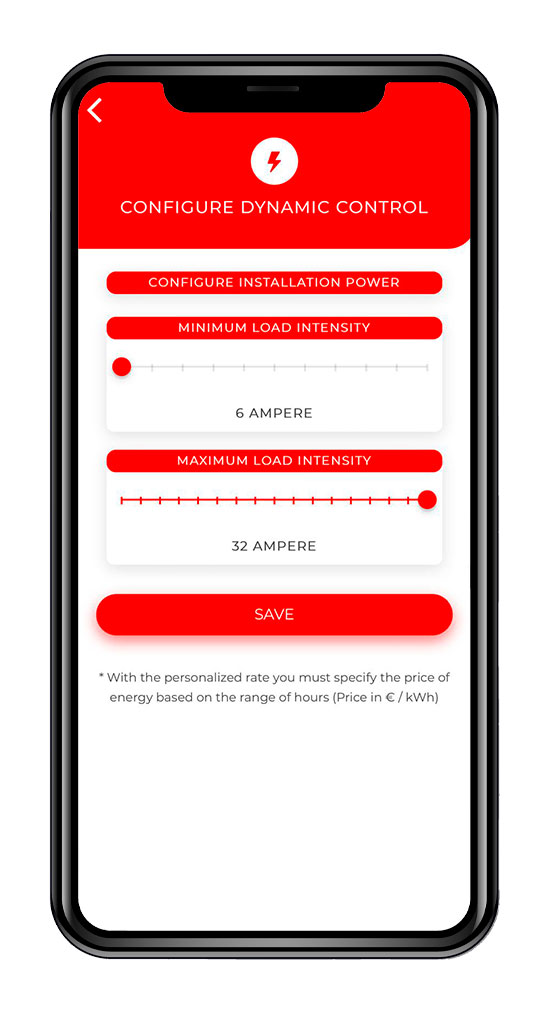 Exclusive PV: The car will only charge with the power generated by the self consumption photovoltaic system and will not require the house. If it does not have enough PV power, the recharge is stopped.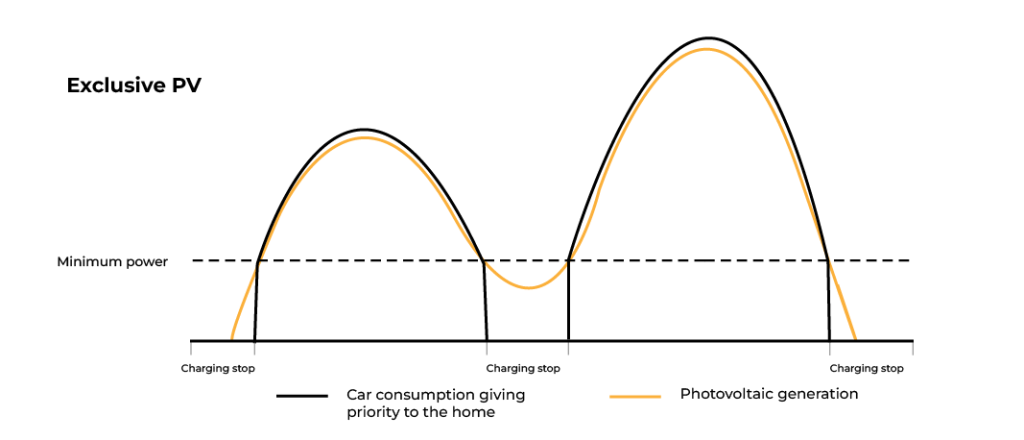 There are vehicles on the market that do not allow recharging to resume once stopped.
It will adjust the consumption curve to the generated solar power.
The symbol is only a "sun"
You will need a decent solar installation, as the minimum charging power of an electric car is 1.2 kW.
Network + Photovoltaic: Mode also called maximum power. Allows charging above the contracted power.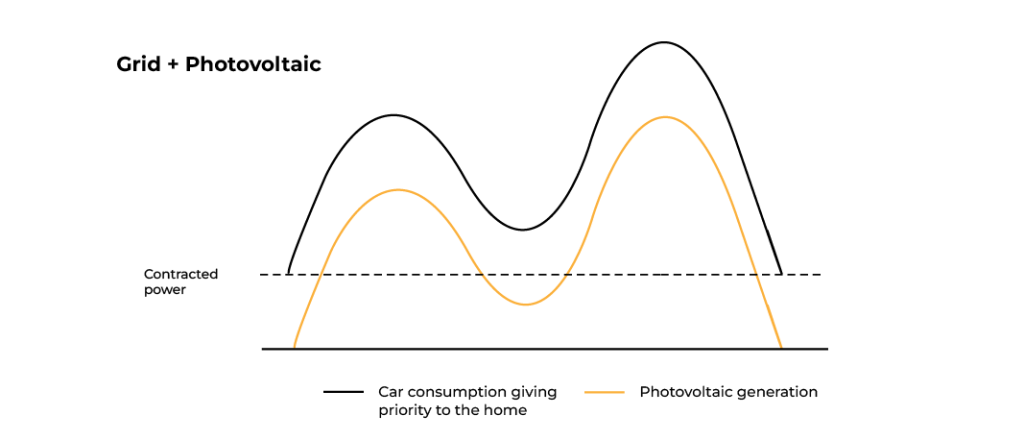 Allows charging at maximum power, taking advantage of your contracted power plus photovoltaic generation.
Recommended for use in night mode. In this case the photovoltaic will be 0.