Turbo Energy/Deye Inverter Integration with Trydan
Deye is a manufacturer of inverters that also sells its product under the name of numerous brands to other companies, such as Turbo Energy (the best known in Spain), SunSynk or Sol-Ark. This inverter is compatible with the Trydan charging point, making it possible to take full advantage of solar generation. The connection is made by cable, and cannot be made with WiFi like other inverters. We remind you that, as it is an inverter that works with batteries, the best way to connect is directly to the inverter.
The connection is made via the RS485-Modbus protocol. To do this we have to locate Cable A and B of this protocol.
Deye/SunSynk/Turbo Energy 5K
We will use the BMS485 port, which works exactly like the RS485 port. A will be number 7 and B will be number 8.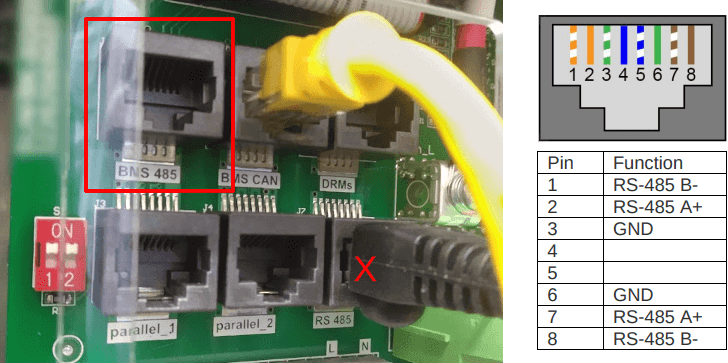 Deye/SunSynk 8K
We connect at 7 and 8 as above.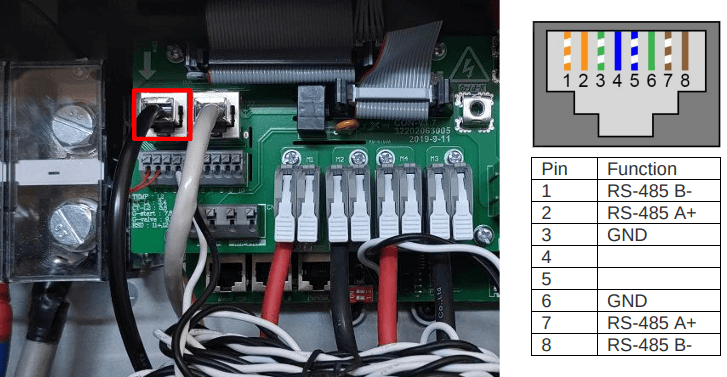 Deye/SunSynk 16K
Please note that with the latest 16 kW models/firmware the BMS port is used for SolarAssistant monitoring and battery CAN communication at the same time. See the 2 in 1 BMS port
Deye/SunSynk 3 phase
In this model we will use the Meter-485 port.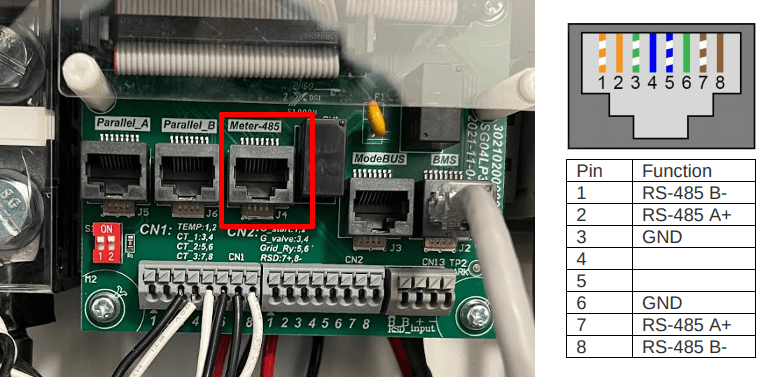 Wired connection to Trydan recharging point
Once we get to the Trydan recharging point, we must connect to the RS485 input that we will find on the lid. This is the RJ45 ethernet cable that we have in the electronics itself.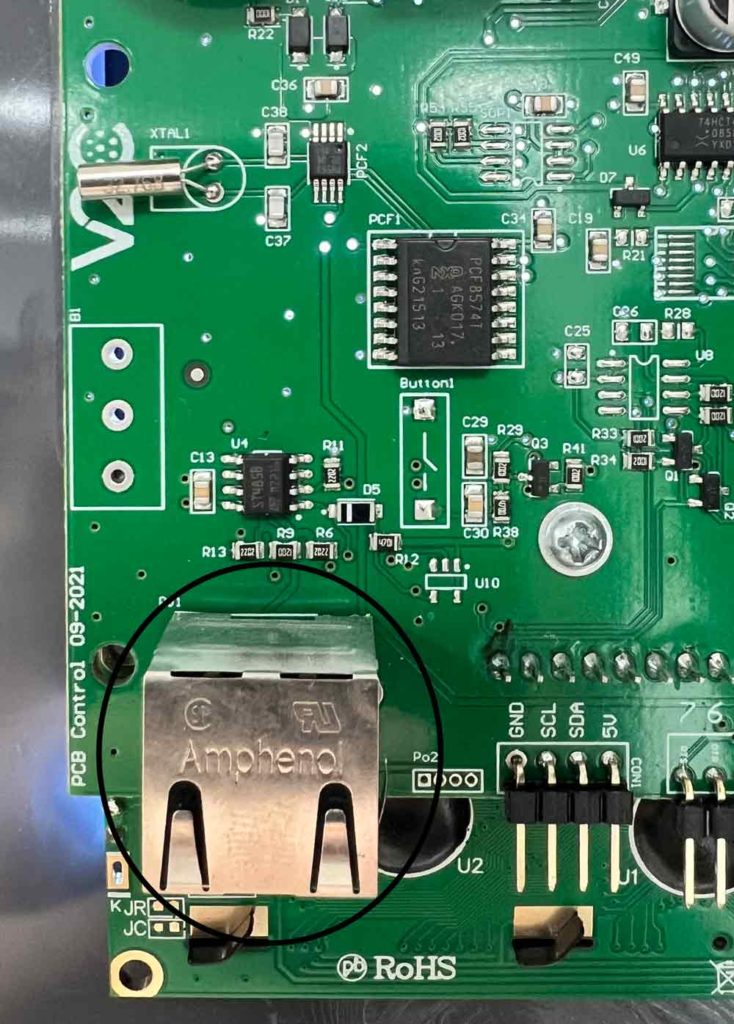 The connection should be made as shown in the following image, with two wires being sufficient: 4 is the one to be connected to B and 5 is the one to be connected to A.
CABLE 4 WILL GO TO CABLE 8 (CABLE B) OF THE SOLAR INVERTER DEYE / TURBO ENERGY.
CABLE A WILL BE CABLE 5 WHICH WILL BE CONNECTED TO CABLE 8 OF THE INVERTER.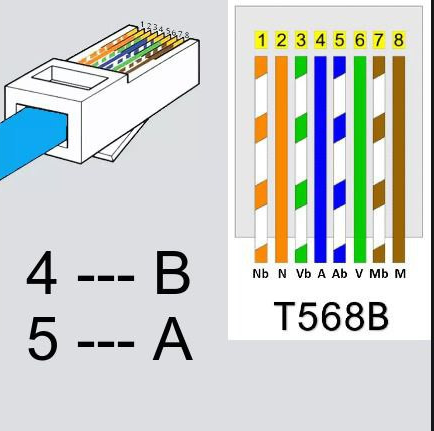 Selection of Solar Inverter at the Trydan Charging Point
Enter the V2C Cloud App, select the charging point, and then access the configuration section. Go to Dynamic Power Control and select the list of solar inverters. Once selected, choose the Turbo Energy / DEYE inverter. Choose the type of installation you have and, finally, select the photovoltaic indicator.