We are celebrating! At V2C we are proud to present our latest development: the Pole Pro electric charger. A new version of our e-Charger Pole that offers the smartest multi-user charging in public and private spaces.
After taking into account feedback and needs of our customers, we have developed a new version that aims to exceed their expectations. This smart wall or pole charger combines a set of innovative features and advanced technology to deliver an exceptional charging experience.
It is an improved and enhanced version. That's why, in this article, we tell you about the main new features that make this new version of the Pole e-Charger a revolution.
Main new features of the new Pole Pro version
As we said, Pole Pro is the improved version of our previous pole charger. These are the main new features of the updated e-Charger.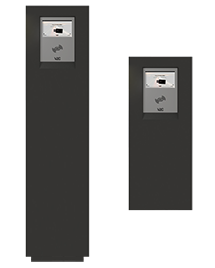 More convenient and accessible
To make charging easier and more accessible to users, Pole Pro features Ethernet connection and new integrated 4G. In this way, you can enjoy safe charging without the risk of disconnections.
We have changed the colour of the methacrylate to a grey tone to ensure maximum elegance. In addition, the LED lights on the sides are now integrated into the charging connectors. All this, together with its characteristic design display, allows the user to be informed of the charging status in real time.
Furthermore, thanks to the OCPP protocol, its built-in RFID reader and access to the V2C Payments platform, user identification is facilitated and payments are much easier.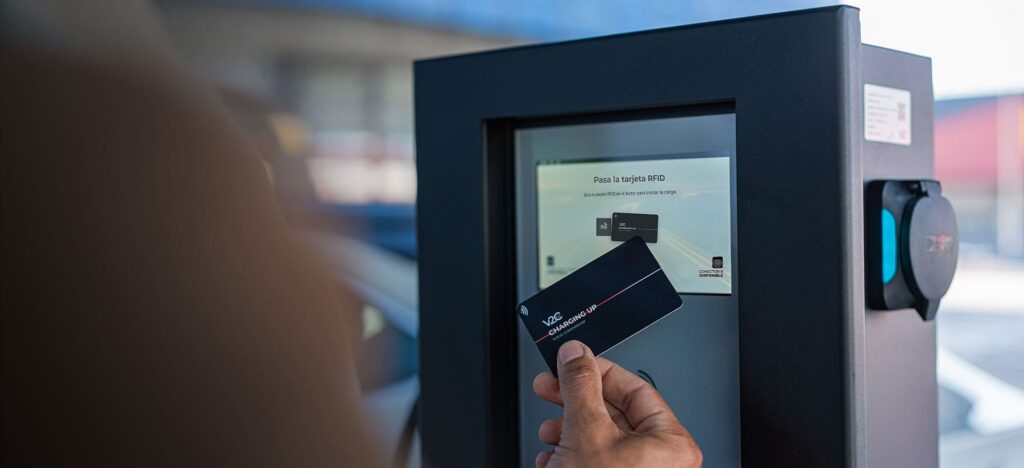 Maximum services for businesses
Pole Pro achieves maximum energy efficiency while reducing costs, allowing you to optimise the charging of several e-Chargers simultaneously from the cloud in an intelligent way. In this way, it is now the perfect electric charger for companies.
Its control board is now more compact and the access point is integrated for easy configuration without the need for internet access.
Our V2C Cloud app, which accompanies Pole Pro, offers full control over charging multiple vehicles. Users can schedule charging sessions, set power limits and monitor charging progress from the convenience of a smartphone. This intuitive and easy-to-use functionality gives electric vehicle owners complete control over their charging experience.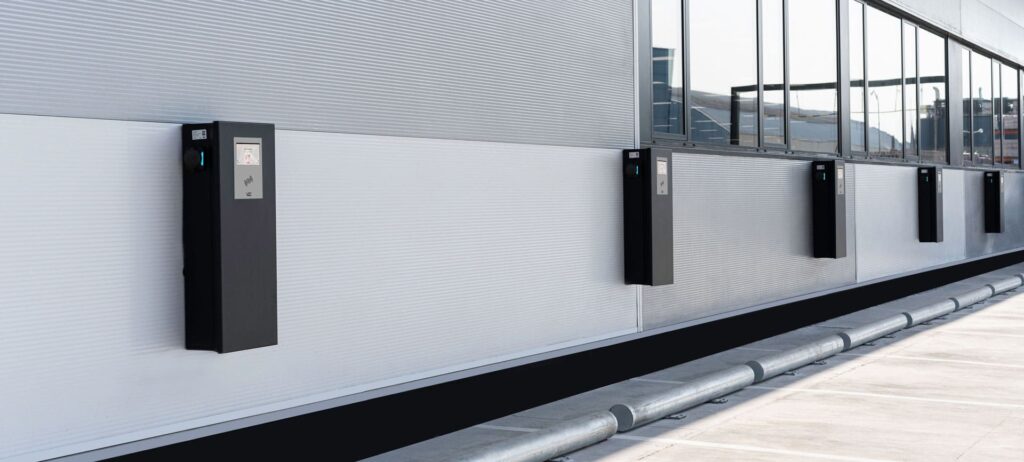 With dynamic charge management
Pole Pro integrates a new MID meter to identify the energy usage of the installation. In addition, it optimises the charge in real time according to the available energy to avoid overloading.
Pole Pro goes further: it distributes the energy evenly between the two sockets or between different e-Chargers simultaneously to ensure optimal charging even in high demand situations.
Who is the new Pole Pro designed for?
Given the above-mentioned innovations and its versatile pole or wall-mounted design, the Pole Pro is perfect for private institutions, public car parks or shopping centres.
The fact that it can charge several vehicles at the same time while distributing the energy to avoid overcharging makes it the e-Charger that any centre where many electric vehicles are in use at the same time needs.
In short, the Pole Pro charger is a complete solution for charging electric vehicles. With its intelligent cloud management, easy installation, full control via the V2C Cloud app, fast and safe charging, as well as its advanced LED technology, the Pole Pro sets a new standard in the electric car charger industry.
We are excited to offer this new version to our customers and believe Pole Pro will completely transform the way we interact with our electric vehicles. Join the electric charging revolution with the Pole Pro charger and experience efficient, smart and hassle-free charging.