Charging an electric car with solar panels is possible. In fact, it is a growing trend that does nothing more than boost renewable energies and generate savings for users who have photovoltaic installations. But can you charge your electric car if you have a Huawei solar inverter?
The answer is yes. It allows you to optimise all the energy produced by the photovoltaic modules to charge your electric car. You can already find chargers on the market that have been meticulously developed to get the most out of your photovoltaic installation.
Trydan, a V2C e-Charger, is compatible with all solar inverters and is able to establish direct connections with some solar inverters such as Huawei SUN2000-5KTL-L1, among others, without having to physically install a current clamp and providing added value such as Dynamic Power Control.
Features of the Huawei SUN 2000-5KTL-L1 inverter for charging an electric car
It is an innovative solution for self-consumption solar panel installations. It is a hybrid single-phase inverter with a compact and reduced design, which makes it easy to install and connect to the grid.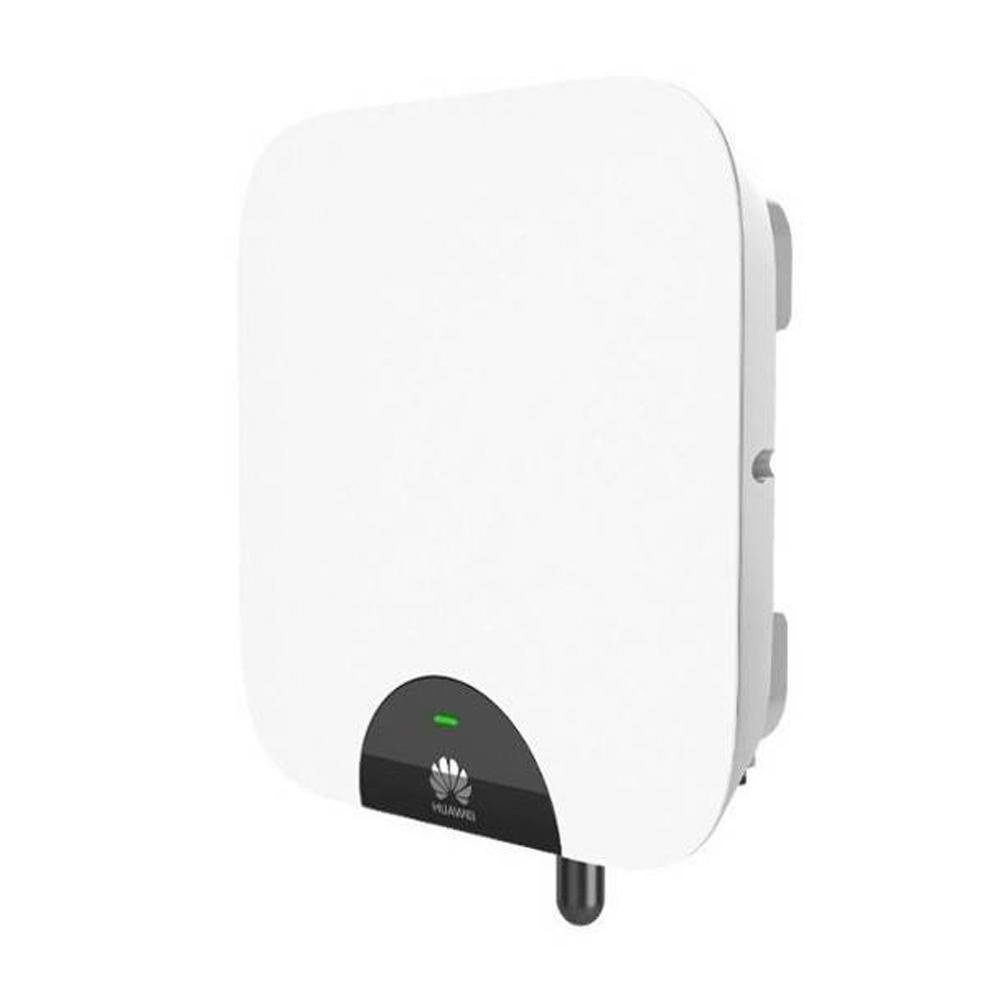 This inverter promises a proven high efficiency of close to 98.6%, incorporates 2 MPPT with a power capacity of between 2kW to 6kW and a nominal output of 5000W. This is a model with an integrated energy storage interface for immediate use with protection against lightning strikes.
Is it profitable to charge an electric car with solar panels?
Thanks to the development of innovative charging points such as Trydan, it is possible to amortise the energy stored for charging with solar surpluses.
Solar surplus energy is stored energy that can be used as needed. This is very useful because electric vehicles are usually charged at night. However, it is during the day that energy production and storage takes place.
Thus, the combination of inverters with features such as those of the Huawei SUN2000 and the technology incorporated in e-Chargers such as Trydan allows all solar energy production to be fully amortised and reused, allowing the end user to enjoy and benefit from substantial savings.
How to install the Huawei SUN2000 inverter to charge your car?
Huawei SUN2000 is an inverter that boasts a design whose installation and integration into the photovoltaic system is very simple. To install the inverter, we recommend following the diagram below: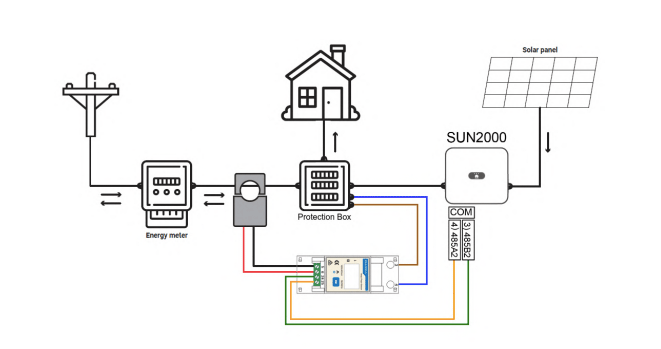 Once the installation is complete, the user will need to link the inverter with the e-Charger. In the case of Trydan, you will need to perform the whole procedure from the SUN2000 app and from V2C Cloud. You can obtain more detailed information on the installation and configuration procedure from the Huawei Inverter Integration and Configuration Manual or contact the V2C support department directly.