In the age of smart technology, device integration is essential to bring convenience and ease of use to users. We are pleased to announce that our e-Chargers have been certified as "Works with Google" products. This means that our e-Chargers, which were already compatible with Alexa, are now fully compatible with Google Home, allowing you to conveniently and effortlessly control your charging using your smart speaker, phone, tablet and even your watch from Google too.
In this article, we'll explore the features and benefits of this integration, ranging from locking and unlocking the charger to checking the charging status and much more
Control your charging with voice
Imagine coming home and instead of reaching for the remote control or mobile app, simply say: "Ok Google, unlock my charger". With Google Home integration, our electric chargers allow you to control your devices with simple and direct voice commands. You can easily lock or unlock the charger, giving you greater control and security over your charging.
Check charging status at any time
Now users with Google Home can also check the charging status of their electric vehicle without having to physically approach the charger. With our Google Home integration, simply ask: "Ok Google, what is the charging status of my vehicle?" and you will receive the information in real time.
Integration with other smart devices
Compatibility with Google Home is not only limited to smart speakers like Alexa or Google Home. Our e-Chargers also integrate with phones, tablets and smartwatches. This means you can control your charging from anywhere, at any time, simply by using your preferred device. Whether you're in the living room, office or on the move, you'll always be in full control of your charging.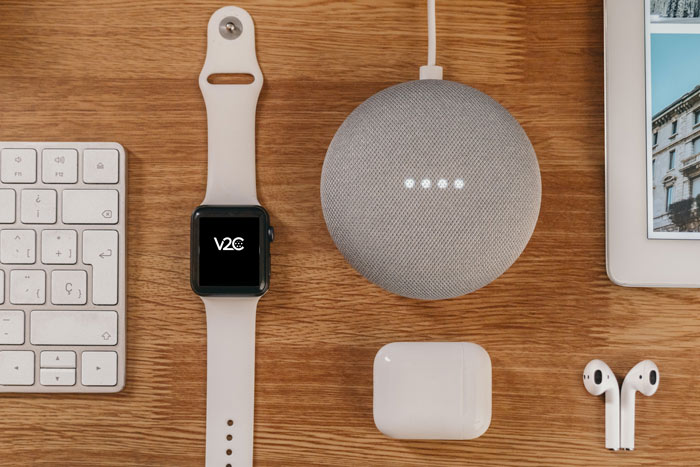 In conclusion, the integration of our electric chargers with Google Home represents a step forward in the convenience and accessibility of electric vehicle charging. With the ability to control, monitor and schedule your charging using voice commands or Google smart devices, we offer users a more intuitive and convenient experience. Our chargers give you full control and easy access to charging information – explore the convenience of our Google Home compatible e-Chargers and discover a smarter way to charge your electric vehicle!